Even though some time has past… you haven't left my thoughts. I still wonder what could have been, even though that possibility has faded long ago. I'm no longer secure in this world. I'm more lost and hopeless than ever before with no where to turn and no one to turn to… I'm just alone.
So I am once again embarking upon an intense journey which i have no idea where it shall lead. I am currently filled with excitement and happiness but also a touch of fear. I now need to be more perfect than I have ever been before because I have a baby to care for now… I have to be healthy so he/she can grow up with the same strength I was afforded. I will still accomplish all my previously...
I haven't yet lost hope! My dreams are bigger than ever and I will accomplish them despite the ever increasing price I must pay ( not having hardly any social life outside of projects/school ). Wish me luck! This is the most difficult journey I have have ever ventured on… I will NOT give up.
Send me your guidance & wisdom dear friend...
Here I am once more… At another cross-roads in my life I suppose. I finally feel like I have managed to place myself back on the rails so I can follow the track… Where it will lead I am still unsure. I have come to recognize this power inside of me. The energy I've held inside for so long is beginning to burst out, and my freedom seems like a possibility once more. My dreams...
My poetry
When you begin to take the time to explore the depths of the mind you may find that the invisible line separating your thoughts from mine is non-existant. It diminishes the creating of time when a second seems like a lifetime. Move forward, pause and then hit rewind. Don't resign to follow the norm. Get caught in the storm and explore the world without being told or sold a product that can...
Censor myself
How can I say what I want when I constantly have to worry about who might see and what they might think? Sure, many of you may scoff and think to yourselves that you don't care what other people think, but just wait until you realize how much you do and should care. How free are we? Well think about this; we are consistently being bombarded by advertisements, media and commercials that are...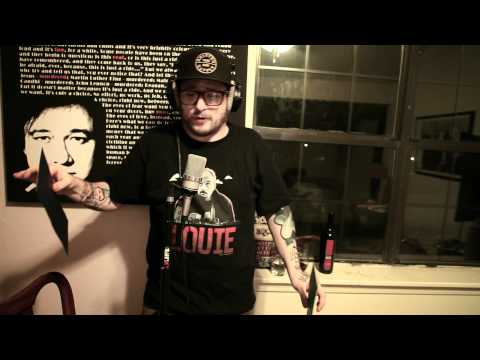 CephaLovePod_480.jpg 480×384 pixels →
I think it's about time for a long term spiritual journey that I can be separated from modern society during… I don't know if what I believe is truly my own beliefs or whether they are all products of society's molding of my mind.
No matter how much people so desperately strive to understand it all, no one will ever have an answer. Life is so simple and fragile. One moment you could be holding life in your hands just to have it slip away no sooner than you grasped it. One important lesson I have learned is to take what you have and use it to your advantage… Make yourself happy and thrive in every moment of your...
A daring quest for knowledge in order to accomplish a dream "What should young people do with their lives today? Many things, obviously, but the most daring thing is to create stable communities in which the terrible disease of loneliness can be cured." Kurt Vonnegut, the author of this quote, just like every author attempts, is to put words on paper to shape a world, it is my imagination that...
I feel obligated to vote in the next election, but how can I possibly when I know all of the corruption lying behind the scenes of the presidential campaigns? I demand REFORM instantly from this disturbing way that lobbyists control the government.
Life seems so much more difficult and bland since I began to feel so lonely. Where are all the good people?
So I seem to find myself at a crossroad…the determination of what my future has in store could rely on this decision…but then again, how much could it really change? I've never felt so indecisive, but I believe I know what I must do.
General assembly meeting at SITE Santa Fe at 5:30 in order to decide march route and present working group information.
Today was a turning point in the history of the United States and around the world involving corporate greed and government incompetencies with the people exercising their freedoms of assembly and speech. Masses stood in solidarity with occupy wall street. Now is the time to take a stand for what you believe in…this is for our future and the future of the children of the world! Spread peace...